Next Meeting
Thursday May 18th, 2017
7:30 PM
Polonia of Long Island
314 Great Neck Rd
Copaigue, NY 11726-3805

Membership Information
Renewal Membership Form
New Members Form
Upcoming Events
Please notify about upcomming events in your contingents.
events@pulaskiparade.org
April 28-29, 2017
As part of the celebration of Tadeusz Kosciusko's 200th Anniversary of his passing, the American Association of the Friends of Kosciuszko at West Point, Inc. are once again holding their annual Kosciusko event at the US Military Academy at West Point, NY.
more >>>
Saturday, May 20, 2017
Marshal sashing and Miss Polonia Banquet
Manhattan Pulaski Parade Committee
Saturday June 10, 2017 7:30pm
Annual Sashing of 2017 Contingent Marshal Alina Morski
and Miss. Polonia & Little Miss Polonia Sashing
St. Stanislaus B. & M. Parish Hall
88-10 102nd. Avenue
Ozone Park, New York
Tickets: Adults-$50 Children-$20
Ticket Price includes snacks, dinner, cofee & cake.
Dance music by Dj. Kacper
For tickets reservations or more information please call:
Damian Deli @ (718) 845-8484, Stella @ (646) 533-4236,
Dorota @ (718) 847-6165, Maria (718)310-7726

Sunday, June 11, 2017
South Brooklyn Parade Committee
57th Marshal's Ball
2015 Marshal Rev. Dr. Janusz Dymek, Phd
Miss Polonia and Jr. Miss will be selected
Music by NOVA band
SIRICO's
8015-8023 13th Ave.
Brooklyn, NY 11228
tel: 718-331-2900
Saturday, June 17, 2017
Polsko Amerykanskie Stowarzyszenie Kulturalne
Bal Miss Polonia

Sala Parafialna
Kosciola Sw. Jozefa
245 N. Main Street
Spring Valley N.Y.
Parade Sponsors
Polish & Slavic Federal Credit Union
Polish Army Veterans of America, District 2
Weill Cornell Medicine
Syrena Bakery
The Kosciuszko Foundation
Con Edison
Lot Polish Airlines
Rahway Pathology, P.A.
Anil Agarwal, M.D.
Spencer Savings Bank
Pol Investment - Janosik Market
West Virginia Paint & Tank Co.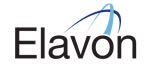 Elavon proudly supports 79th Annual Pulaski Day Parade
Forms
Corporate
Sponsorship Letter
Sponsorship Levels
Sponsorship Agreement
Journal Letter
Journal Contract
New online spirit wear shop
Honor Roll of Donors
Andrzej Natkaniec $150
Lawrence Wheat
& Irene Wheat $100
Randolph Hernandez
& Tonic Times Square $100
Robert Butvilla $100
Ronald Baker
Hartsdale, NY $100
Adam Butryn $75
Pius, Regina $50
Aleksander Lekan $50
Hubert Jurjewicz $50
Evelyn & Erica Matechak $50
Curie Sklodowska Professional Women's Assoc. $40
Jadwiga Kopala $30
Pawel Gruchacz $25
Krystyna Bladek $25
Unknown $25
Thomas J. Kazalski $25.01
Rose E. Kazalski $25.02
Kazalski, Thomas J. $20
Unknown $18
Regina Janicki $25
Czulada, Frederick A. $10
Zawisny, Richard D. $10
Krystyna
Szewczyk-Szczech $10
JOHN DE SHERLIA $10
Parade Pictures

TVS USA>>>
Pulaski Video >>>
pulaskiparade.com
2009 Pulaski Pics 1
2009 Pulaski Pics 2
2009 Pulaski Pics 3
2009 Pulaski Pics 4
Polish Community
Centrala Polskich Szkol Doksztalcajacych
Polish Friends of Copiague
MAKI Children's dance group
Little Poland Utica, New York
Polish Cultural Foundation
Polish Gift Of Life
Polish American Congress
Lakewood NJ Polish School
Polonijno Amerykanskie
Konsorcjum Gospodarcze
PolishYoungstown Ohio

Good Books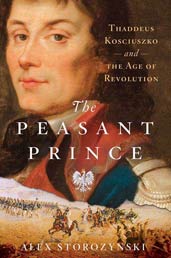 The Peasant Prince: Thaddeus Kosciuszko and the Age of Revolution
Alex Storozynski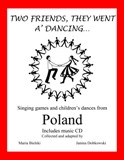 Two Friends, They Went a' Dancing
Mary Bielski
& Janina Dobkowski
Pulaski Parade Pictures
2008 Parade Pics 1
2008 Parade Pics 2
2008 Parade Pics 3
2008 Parade Pics 4
2008 Parade Pics 5
2008 Parade Pics 6
2008 Parade Pics 7
2008 Parade Pics 8
2008 Parade Pics 9
2008 Banquet 1
2008 Banquet 2